BirdCam - Brut und Aufzucht der Kohlmeisen
Zeitraffer (Achtung, das Video ist über 12 Minuten lang)

24 Bilder/Sekunde. 1 Bild = 10 Minuten.

Ein kurzer Ausschnitt während der Fütterung


Anfang Nestbau

History
Anfang Nestbau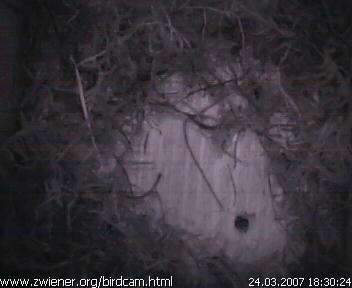 Das Nest ist soweit fertig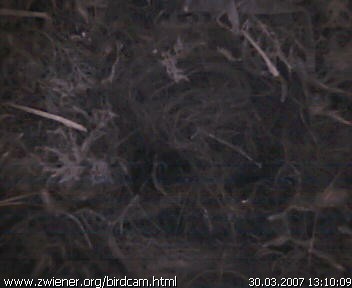 Die Mutter übernachtet jetzt im Nest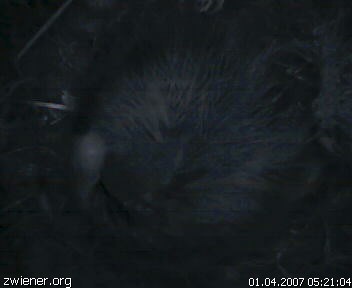 Das erste Ei!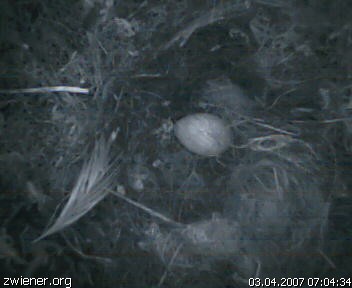 Beim Brüten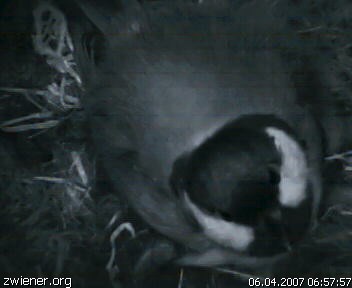 Es werden immer mehr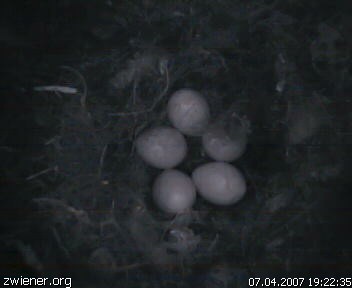 Tagsüber werden die Eier gut abgedeckt
Seit Tagen wird nur noch gebrütet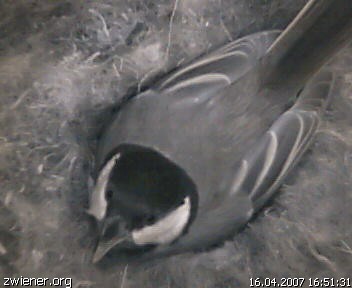 Die Eier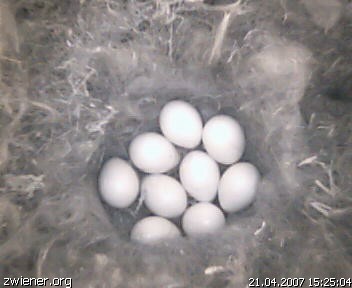 Sie schlüpfen!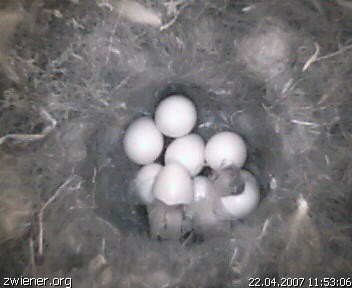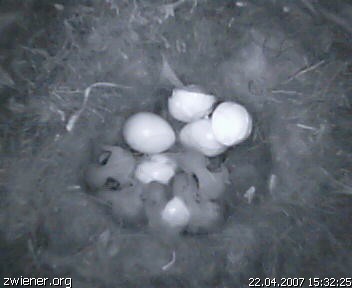 Der Vater bringt Futter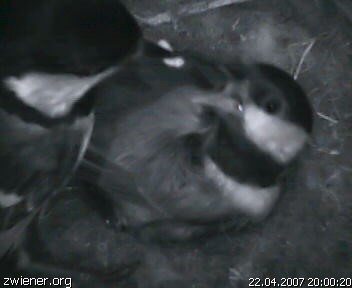 Kleine Würmer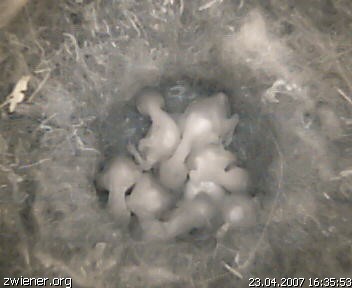 Hunger!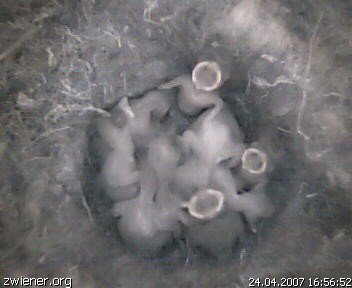 Hunger!!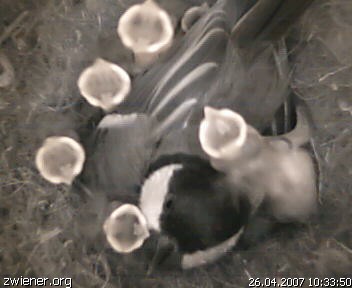 Sie wachsen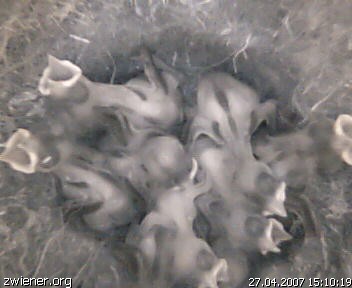 Flügel sind zu erkennen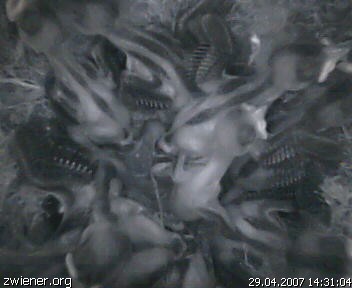 Nicht jeder wird es schaffen :-(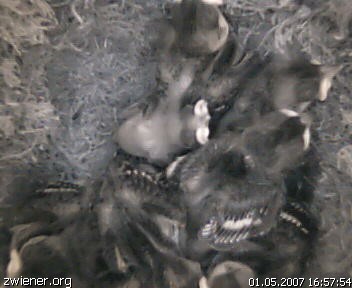 Die Augen gehen auf
Hunger!!!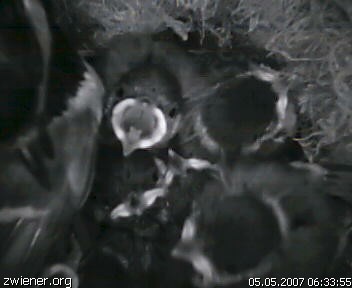 Es wird eng im Nest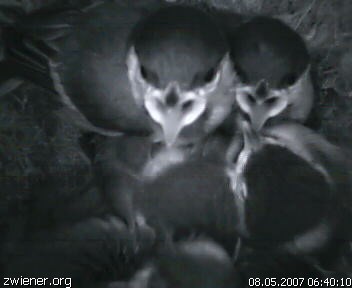 Kurz vor dem Auszug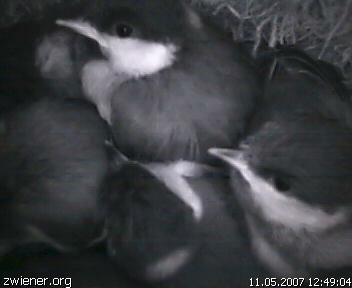 Ausgezogen!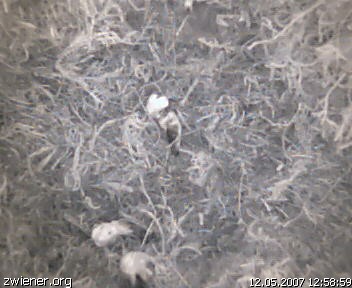 Ein paar Tage später im Garten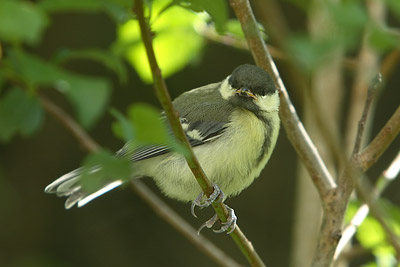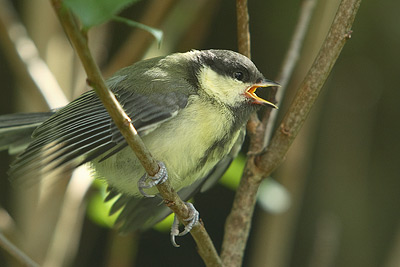 Technical
What is the BirdCam?
The BirdCam is a modified CCD webcam (Creative NX) installed into a bird nest box.
Nightvision
The CCD's IR filter is removed, so the CCD sensor can "see" light in the IR spectrum. 3 IR LEDs are soldered to the USB +5V-GND pins of the webcam to illuminate the nest box with IR light. This IR light is invisible to the birds and the human eye.
Harsh environment
The original housing of the Creative webcam was replaced with a new waterproof housing.
Controller
The webcam is attached to a small headless (no monitor attached) box (Pentium III 400MHz). This unit uploads the snapshots via WLAN to the zwiener.org webserver.